West Yorkshire agencies come together to encourage everyone to be safe and protect each other this Christmas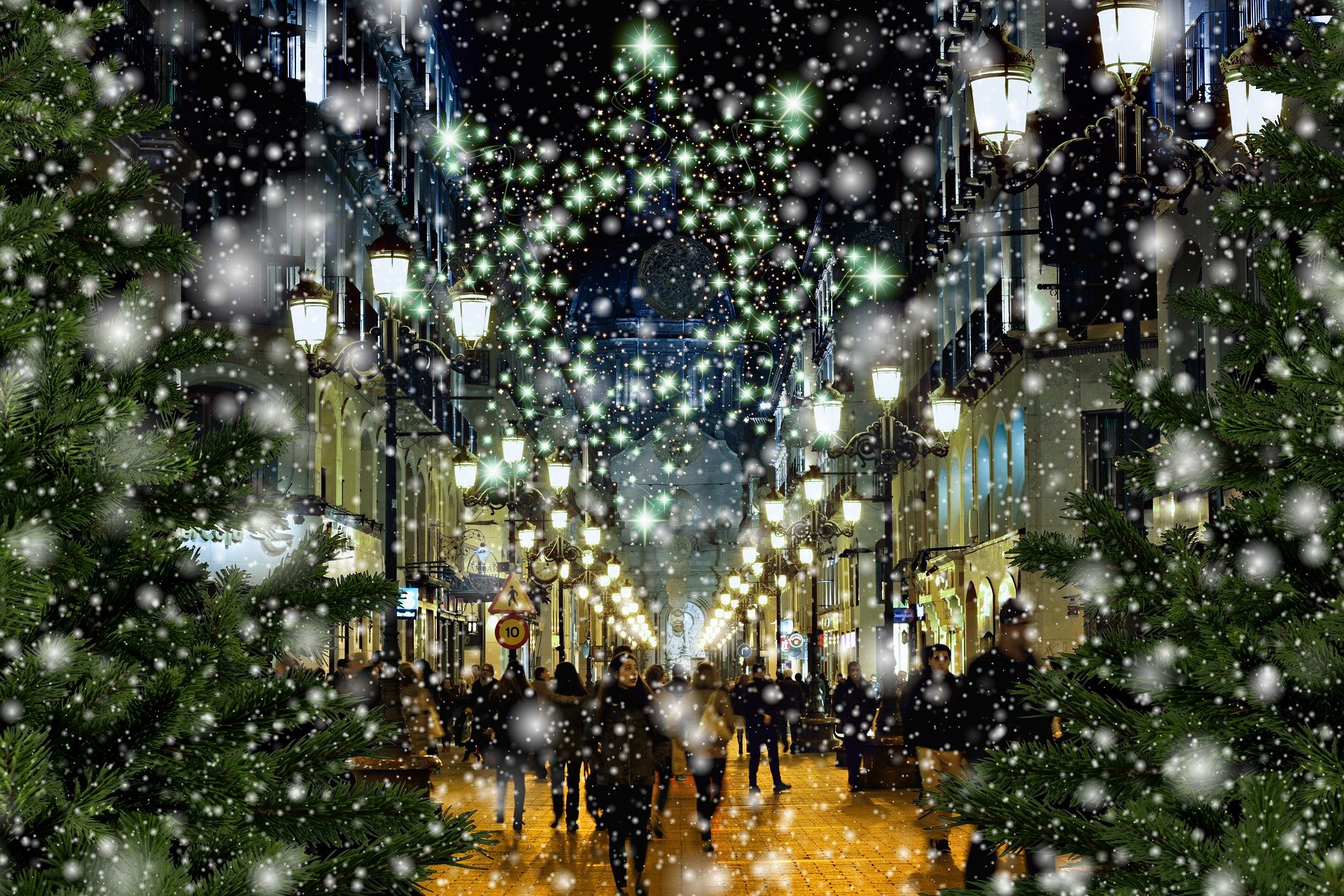 Local Authorities and organisations within West Yorkshire Prepared, the region's Local Resilience Forum, have joined forces with West Yorkshire Combined Authority and West Yorkshire and Harrogate Health and care Partnership (WY&H HCP) to appeal to the public to be safe, think about others and continue following the guidance over the festive period.
With an increase in people visiting city centres to do their Christmas shopping, and a rise in passengers on public transport – coupled with increased pressures on health and care services – all five West Yorkshire Local Authorities, together with care services and the Combined Authority, are stressing the importance of considering the consequences of your actions this Christmas and how they might affect the delivery of local services.
Rob Webster, CEO Lead for WY&H HCP, said: "When Covid-19 rates increase, this places demand and pressure on health and care services, including those delivered by Voluntary Community and Social Enterprise (VCSE) partners, during one of the busiest times of year for colleagues. Please do consider how to stay safe and not take unnecessary risks – Covid-19 thrives on complacency and human contact. It is disappointing to be unable to celebrate this festive season as we usually would but there are alternative ways to keep in touch within the guidance. Not doing so could cost lives."
With Christmas fast approaching, a lot of people will be looking forward to relaxing, having some time off and perhaps enjoying spending some time with family and friends in their Christmas bubble. However, it is being asked that people please be patient, respectful and mindful of others at this very busy time as demands on local services are much higher than normal.
Cllr Kim Groves, Chair of the West Yorkshire Combined Authority Transport Committee, said: "Public transport is available for those who need it but capacity remains limited to maintain social distancing. Working with our partners in the West Yorkshire Bus Alliance we have added capacity information to display screens so people know how full buses are before they arrive.
"We know people want to enjoy Christmas shopping and support their town and city centres. To make sure everyone has a happy Christmas, we are reminding people using public transport to keep following social distancing rules, wear a face covering and be considerate to other passengers and our frontline staff, who have done an amazing job through this crisis. It is even more important to check travel information before you travel and to leave plenty of time for your journey."
Local Authorities have also put extra measures in place, such as the introduction of street marshals to offer advice and guidance to people, in addition to one-way systems and widened pathways already established in many city centres.
If visiting a town/city centre, please remember the following:
Wear a face covering, where applicable
Keep 2 metres distance from others not in your household/support bubble
Regularly wash your hands or use hand sanitiser (provided in all shops for customer use)
Do not meet with friends or family indoors in any setting – this includes shops – unless they are part of your household/support bubble
Where you can, plan your shopping times at quieter times and check shop opening times (many shops are operating longer trading hours)
A great deal of progress has been made over the last few months to bring the Covid-19 rates down in West Yorkshire, and everybody needs to continue playing their part to ensure everyone in the region has a happy festive period and enjoys a healthy start to 2021.
To keep up to date with West Yorkshire Prepared, please visit www.westyorkshireprepraed.org.uk or follow us on Facebook (@WYPrepared) or Twitter (@WYRForum).
For reliable, up to date information on COVID-19, please visit www.gov.uk/coronavirus or www.nhs.uk/coronavirus.
Quotes from Local Authorities
Wakefield Council
Cllr Denise Jeffery, Leader of Wakefield Council, said: "Christmas will very different this year for many people, and with hospital admissions remaining high, we must all continue to act to help protect our local health services and save lives.
"We have a number of measures in place in our city and town to support residents, including street marshals who are available to offer friendly help and advice, and well as support services for anyone struggling.
"It's been a long year, but we must not throw away the efforts that have got us this far. This is why I'm appealing to everyone to continue to follow the latest government guidance, including the guidance limiting household mixing within Christmas bubble arrangements. It's only if we all do our bit that we can to keep ourselves and others safe over the Christmas period and beyond."
Leeds Council
Cllr Judith Blake, Leader of Leeds City Council, said: "Protecting the health and wellbeing of residents in the region is a priority, and we are extremely grateful to businesses for putting Covid-secure arrangements in place – including many extending their opening hours – to ensure people can shop safely. We all need to continue working together and follow the restrictions that are in place for our safety and wellbeing.
"It is tempting to let our guard down and spend time with friends and family over Christmas and New Year, however we urge people to comply with the restrictions so we can reduce the risk of another peak in the New Year."
Bradford Council
Councillor Alex Ross-Shaw, Bradford Council's Executive Member for Regeneration, Planning and Transport, said: "It's vital that people show their support for our local businesses by shopping local, and safely, over this festive season. I encourage everyone to give gifts that give twice – once to loved ones and a second time to protect local jobs and businesses. We all need to double our efforts to ensure this is done safely. It may take a little bit more time and effort, but following all the COVID-safe guidance will reduce infections, hospitalisations and deaths."
Calderdale Council
The Leader of Calderdale Council, Cllr Tim Swift, said: "We know this Christmas will feel very different and with further guidance issued over the weekend, it may mean that plans for Christmas have needed to change again and some may be facing Christmas alone.
"We know how difficult this will be, but it's so important that we all follow the guidance in place and continue to do everything we can to protect ourselves, our loved ones, our communities and the NHS and social care services. It's a time of celebration, but the best way we can show love and care is by sticking to the three big things we can all do to protect each other – keep contact with other people to a minimum, wear a face covering indoors with people we don't live with, and self-isolate when necessary.
"Calderdale communities have faced the challenges of this year with the usual kindness and compassion. We must continue our efforts over the festive season to reduce the spread of the virus and work towards a happier and healthy year ahead."
Kirklees Council
Cllr Shabir Pandor, Leader of Kirklees Council, said: "I want to say thank you to all those residents, businesses, voluntary and faith groups who have supported their communities this year in such extraordinary ways. They have all made sacrifices for months on end and, despite all the challenges, have showed incredible community spirit.
"I also want to pay tribute to all those council workers, NHS staff and carers as well as all those workers in all sectors who have kept communities going in such a difficult year.
"This Christmas is going to be different. It's more important than ever that we keep following the public health advice. The threats to life and to our health services are as high as they've been at any point. We all need weigh up the risks before we decide how we are going to celebrate.
"If we can build on all the hard work and sacrifices that have been made, we can look forward to a much brighter 2021."