Annual report celebrates hard work of LRF partners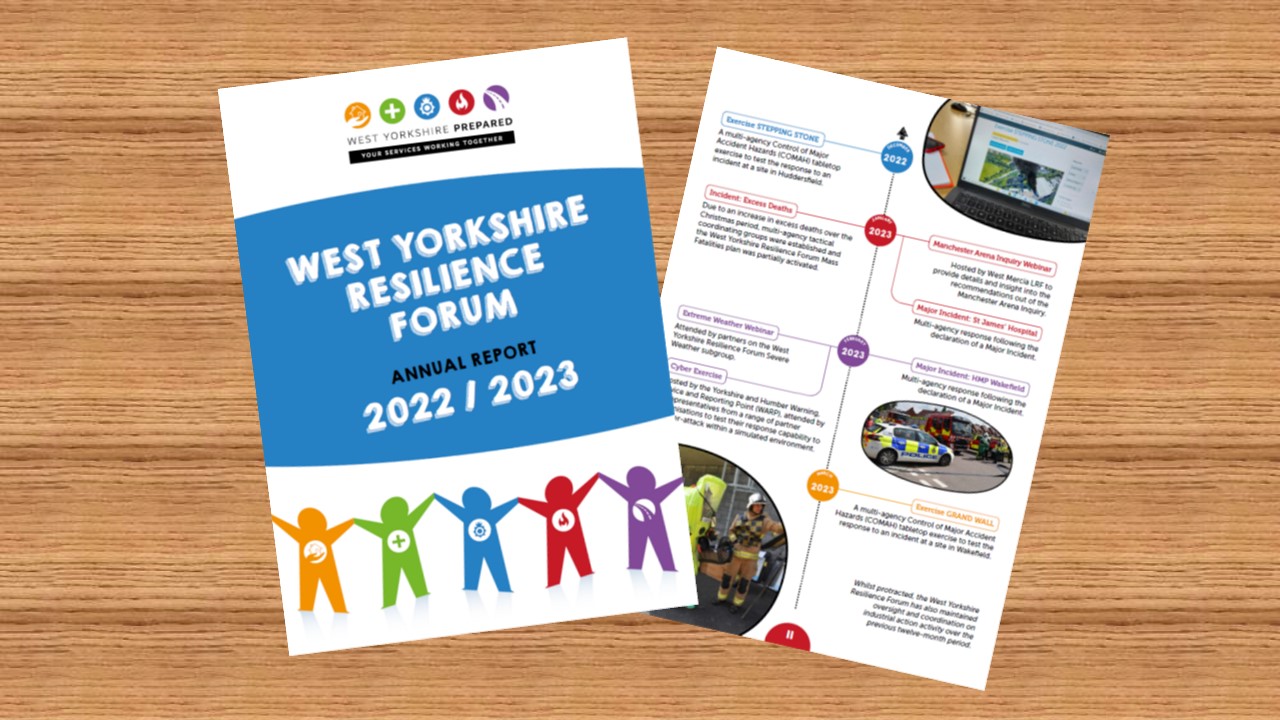 West Yorkshire Local Resilience Forum has published its annual report, recognising the hard work, wider collaboration and achievements of its partners over the last year.
West Yorkshire LRF, also known as West Yorkshire Prepared, is the region's multi-agency partnership, which works to identify, plan and prepare for major civil emergencies, to ensure the region is better prepared to cope with potential risks and able to recover following a major incident.
Looking back to spring 2022, the annual report provides details on what has been a very busy year for the LRF – with numerous training exercises taking place preparing partners for incidents requiring a multi-agency response, as well as responding to a number of real incidents, such as the heatwaves of last summer and the death of Her Majesty Queen Elizabeth II.
The West Yorkshire LRF co-Chairs said: "The Local Resilience Forum enables all responsible organisations to plan effectively and ensure that we in West Yorkshire are equipped and prepared to deal with any emergency that may occur.
"It is vital we are prepared, and to do that we need to understand the challenges facing us and identify and address any gaps in our capacity and capability to deal with those challenges."
The primary organisations involved in the LRF include the emergency services, the five West Yorkshire Local Authorities, the NHS, UKHSA and the Environment Agency. They are supported by organisations such as the Met Office and utility and transport companies, with all partners working collaboratively for the benefit of the communities they serve.
The LRF co-Chairs added: "We would like to take this opportunity to thank all colleagues within the West Yorkshire Resilience Forum, the sub-group teams and the Secretariat for their continued hard work and commitment over the last year.
"We are sure that 2023/24 will bring more challenges to test our resilience, but by working together, and in striving to achieve the highest standards for the people of West Yorkshire, we will continue to serve our communities and provide them with the response they deserve."
A copy of the 2022/23 Annual Report can be downloaded here.