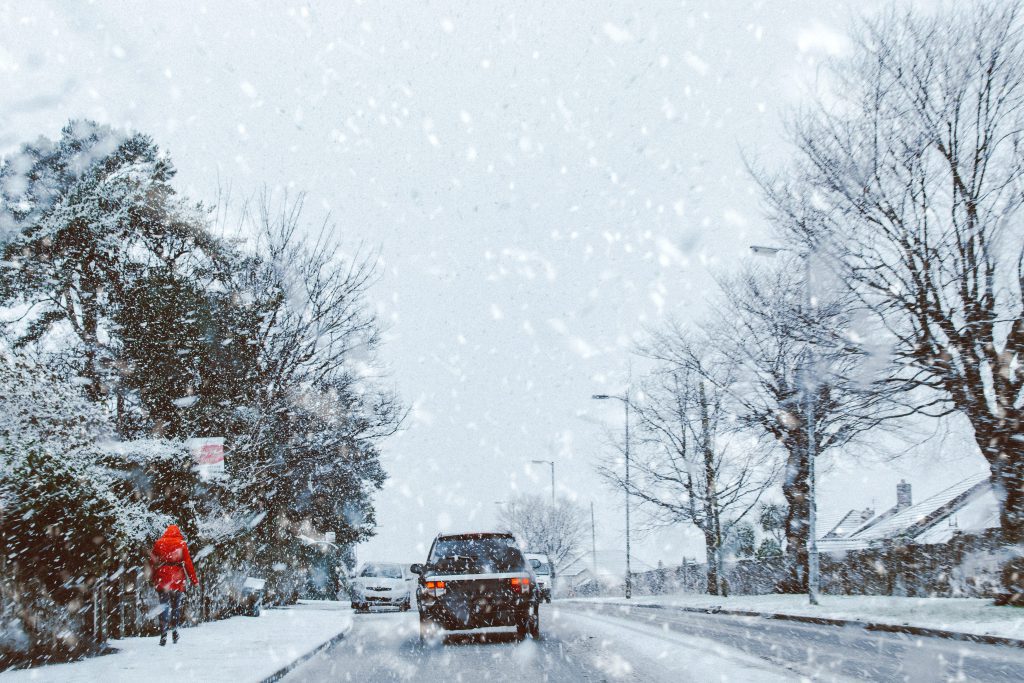 Severe weather is one of the main causes of disruption in West Yorkshire. There are various forms of severe weather including snow and ice, high winds and heatwaves. In the run up to and during periods of severe weather, the Met Office will issue and update weather warnings on their website.
The Met Office National Severe Weather Warning Service issues yellow, amber and red warnings, which advise when to be aware, be prepared and take action. Detailed forecasts and advice can be found on their website (www.metoffice.gov.uk/weather/warnings-and-advice/uk-warnings) or you can follow them on Facebook (www.facebook.com/metoffice) or Twitter (@metofficeYorks) for the latest updates.
Snow and Ice
Local news outlets will provide updates on the weather and any disruption to roads, public transport and schools. During snowy/icy conditions:
Avoid travel if possible
If travel is necessary, make sure you've completed a winter driving checklist
When making necessary journeys, ensure you have warm clothes, food, water, boots, a torch and shovel and let someone know your route and when you expect to arrive
Check on vulnerable neighbours
Tune in to the local news (radio/TV) for the latest weather updates
If you go outside, wear several layers of clothing and keep dry to prevent loss of body heat
Top Tips
Use salt or sand – not water – to melt snow, as water may freeze and turn to ice. You can prevent ice by spreading salt on the area you have cleared. Ordinary table or dishwasher salt can be used – a tablespoon for each square metre you clear should work.
A handy tip to prevent your windscreen misting up is to clean it with shaving foam. This protective barrier won't last forever and will need to be reapplied, but a windscreen cleaned with shaving foam will be less likely to mist up.
General winter advice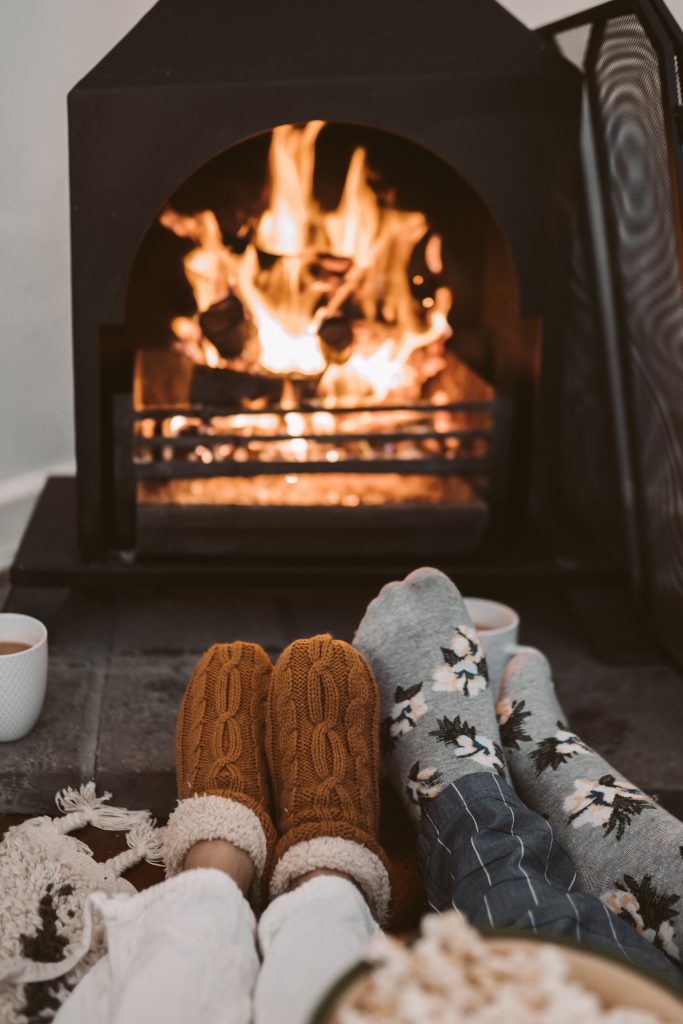 What you can do to prepare yourself, family and friends for severe winter weather:
Protect yourself from flu: You can have the flu jab free on the NHS if you are pregnant, over 65 or if you have a long-term health condition.
Stay informed: check the weather forecasts (www.metoffice.gov.uk or call 0870 900 0100).
Eat well: stock up on groceries, have them delivered or ask a friend or neighbour for help.
Keep warm: layer your clothing, wear clothes made of wool, cotton or fleecy synthetic fibres and wear coat, hat, scarf, gloves and shoes with a good grip if you need to go outside.
Take care in icy conditions: do you really need to go out?
Make sure your heating works: check your radiators are not obstructed by curtains or furniture, draw curtains at dusk to help keep the heat generated inside the room.
Look after yourself and others: consider who might be at particular risk from cold weather among your family, neighbours and friends., and offer your support.
Prescription medication: If you take medication double-check you have enough.
Childcare: Consider how you would care for your children if their nursery or school was closed.
Heatwaves
Extreme heat can be extremely dangerous especially if you're elderly, very young or have an existing health problem. During a heatwave, when temperatures remain abnormally high for longer than a couple of days, it can prove fatal.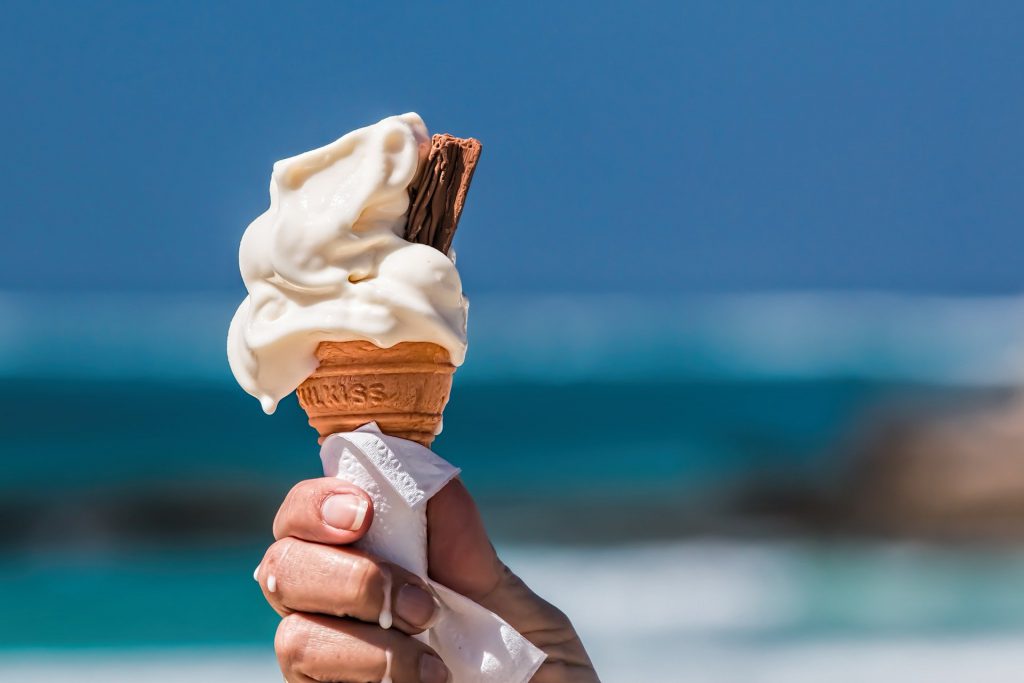 There are a number of steps you can take to prevent yourself, family or friends becoming ill in hot weather.
Avoid getting too hot:
Check the local weather forecast
Keep out of the sun between 11.00 am and 3.00 pm
Try and avoid strenuous outdoor activity
If you have to go out in the heat, walk in the shade, apply sunscreen and wear a hat and light, loose-fitting clothes
Cool yourself down:
Have plenty of cold drinks, and avoid excess alcohol and caffeine
Eat cold foods, particularly salads and fruit with a high-water content
Take a cool shower, bath or body wash
Sprinkle water over the skin or clothing, or keep a damp cloth on the back of your neck
Keep rooms cool by using shades or reflective material outside the windows. If this is not possible, use light-coloured curtains and keep them closed (metallic blinds and dark curtains can make the room hotter)
Look out for others:
Keep an eye on isolated, elderly, ill or young people and make sure they are able to keep cool
Make sure that babies, children or elderly people are not left alone in stationary cars
Check on elderly or sick neighbours, family or friends every day during a heatwave
Be alert and call a doctor or social services if someone is unwell or help is needed
Strong Winds
Strong winds are responsible for the majority of infrastructure damage caused in the UK, but there are things you can do to prepare and protect your property:
Ensure your property is well-maintained, such as repairing any loose tiles which could become loose
Secure any loose objects such as ladders, garden furniture (or trampolines!)
Close and securely fasten all doors and windows
Park all vehicles clear of buildings, trees, walls and fences. Park in your garage (if you have one)
Make sure you are prepared for a power cut: have a battery powered radio and a torch (with extra batteries) to hand; keep mobile phones and laptops charged; know where your utility points are.
High winds can also impact travel plans as vehicles can be affected by strong gusts, especially on open roads which are exposed to cross winds. There may also be longer journey times with some roads and bridges closed.
What to do during and after strong wind:
Stay indoors as much as possible and if you do go out, do not walk or shelter too close to buildings, walls or trees
Do not go outside to repair damage while the storm is ongoing
Do not drive unless necessary
Be careful not to touch any electrical/telephone cables which may have been blown down or are still hanging